The Life and Career of the Great Bill Russell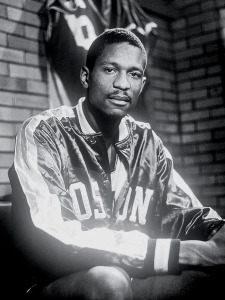 Bill Russell was the pillar of the National Basketball Association (NBA). He played for the Boston Celtics. Russell was not just a once-in-a-lifetime player, he was also an activist who spoke about racial injustice.
Bill Felton Russell was born February 12, 1934, in West Monroe, Louisiana. During this time, segregation was a strict law in the southern states. Growing up, he faced racism and Jim Crow laws. In 1942 when Russell was eight years old, he and his family moved to Oakland, California.
Coming out of high school, Bill was a 6'9" center who continued to pursue his career on the University of San Francisco basketball team, San Francisco Dons. During Russell's university career he averaged 20.7 PPG (points per game) and 20.3 REB (rebounds). He was named captain by his teammates. In 1956, Russell was recruited to play for the United States basketball team in the 1956 Olympics.
Russell then entered the 1956 NBA Draft. He was selected number one overall by the Boston Celtics. In his rookie season, he averaged 14.7 PPG, 19.6 REB, and 1.8 AST (assists). In 1964, Russell was selected to play in his first NBA All-Star game on the Eastern Conference team. The Boston Celtics continued to thrive under Russell's leadership and led the Celtics to a record-breaking 11 championships.
Russell retired from the NBA in 1969 and continued on his legacy to become an activist on racial injustice as he coached for the Boston Celtics. Russell then went on to create his own non-fiction book called Go Up For Glory. The story talks about his life growing up and facing segregation laws.
On July 31, 2022, Bill Russell passed away at the age of 88. He was known for his willingness to make the world a better place and for his honesty. He is still considered by basketball historians as one of the greatest basketball players to ever play the game.
[Sources: basketballreference.com; The Wall Street Journal]