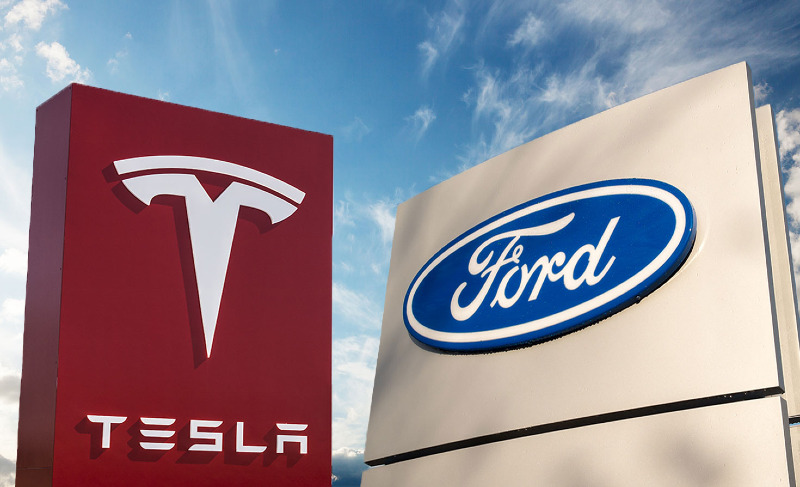 As Electric Car Sales Increase, Ford and GM Struggle to Catch Tesla
Have you ever wondered if Tesla has competitors in the electric car market? Both Ford and General Motors (GM) have Tesla as target number one; these companies, already in the electric car market, plan to close the gap between them and Tesla.
Tesla founded by Elon Musk was a small company that rapidly grew due to taking over the electric car market. In the last two years, Tesla has sold around 13 times more electric vehicles (EVs) than both Ford and GM combined. Both companies have a plan to level the playing field with Tesla by making and selling EVs as fast as possible before the gap has a chance to grow even more.
General Motors' plan is to create more than a dozen models with a variety of prices. The current CEO is Mary Barra, an electrical engineer who has worked inside the factories most of her career; Barra now has blueprints to produce many distinctive EVs. The models consist of battery cells, motors and other resources made in the factories. Although this process will take longer to complete, this will reduce the cost and allow production to grow rapidly.
Ford however, plans to produce many more EVs and get them sold as quickly as possible. By staying loyal to its vans and pickup trucks, they plan to release the electric truck, the Ford F-150 Lightning, a year before GM. This will give Ford the upper hand and help them establish themselves as an EV brand for truck buyers.
As Tesla continues growing and manufacturing new Electric vehicles, Ford and General Motors hope that their experience and brand loyalty will help them close the gap on their number one competitor, Tesla.
[Sources: Wall Street Journal; nytimes.com]