New Bill Directs Unspent Relief Funds to Child Opportunity Scholarships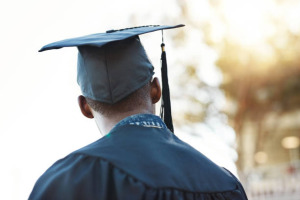 Utah Representative Burgess Owens Proposed legislation which would redirect unspent Covid relief funds to low-income families to further their children's educations.
The RECOVER Act, introduced on August 5th, is intended to combat the learning losses from the Covid-19 pandemic. Owens has expressed concern over the declining state of education in the United States, stating that "Not only is our nation falling behind as a leader in education, but our one-size-fits-all system is leaving our most vulnerable kids behind and pushing parents out of the driver's seat."
As of May, only 7% of funding targeted for education from the American Rescue Plan Act of 2021 had been used by states and school districts. Due to this, Owens has stated that he wants the RECOVER Act to "reallocate billions in unspent dollars so that low-income students can receive the targeted support they need to reach their God-given potential."
The proposed act would allow states and school districts to grant Child Opportunity Scholarships using unspent relief funds. Unlike most other aid packages, this money would be provided directly to low-income families in need, giving them discretion as they put it towards their children's education. The scholarships could potentially be used for classroom materials, private school tuition, testing fees, textbooks, tutoring services, or educational services for children with disabilities.
Supporters say these resources and opportunities can be valuable for addressing pandemic-related learning loss. And declining standardized test scores make disparities more apparent and resources more needed. In addition to addressing learning losses, the RECOVER Act seeks to provide parents a more central role in their children's education. The bill's sponsors want to enable parents and let them to select options directed at their children's needs.
While the act was recently introduced, further progress through the Congressional system will take time.
[Sources: Milwaukee Journal Sentinel; USA Today; CONGRESS.gov]