New Study Shows Pay Gap Between Men and Women even After College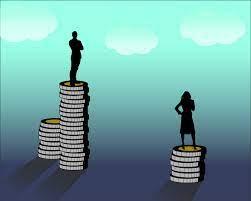 Anisa Maredia carried an ambition of pursuing a career in dentistry but witnessed gender discrimination in the field. As a participant in hiring workers, she recalls interviewers inquiring about the marital status of female candidates. Maredia also called out the stark difference in pay salaries between males and females.
A 2015 Wall Street Journal report revealed a noticeable disparity in pay between men and women. Across some 2,000 universities, using 1.7 million graduates, the analysis found that men's median pay surpassed females by 10%. This study shows that despite having similar credentials, the pay gap begins as soon as new graduates are out of college and are in the hiring process.
According to data from the U.S. Department of Labor, women earn 82.3 cents per every dollar a man makes. In a majority of fields, men have a median salary higher than women. For example, female law graduates at the University of Michigan earned a $120,000 salary three years after graduation, compared to male law graduates earning $165,000.
The pay gap is due to a variety of reasons. For example, women can suffer a motherhood penalty, an assumption that women are less committed because they may prioritize their family over a job. Studies also found that men tend to be more assertive in negotiating pay compared to women. Although gender pay discrimination is illegal, it is an issue that can factor into any career.
Anisa Maredia, just like many other women in the workforce, could have suffered from the motherhood penalty when she was first starting out. Today though, she has opened up her own dental practice in San Antonio and is earning more than when she worked for clinics.
[Source: The Wall Street Journal; USA Today]