An Epidemic of Overdoses: Synthetic Fentanyl Causes Dramatic Increase in Opioid Addiction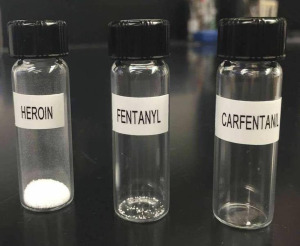 In 2020 alone, 93,331 people in the United States died from drug overdoses, a 30% increase from the previous year and the highest number on record.
"I can remember thinking 30,000 was an astounding number, now we're three times that. It's crazy," says Dr. Robert Anderson with the Center for Disease Control and Prevention's National Center for Health Statistics.
One cause for this escalation in overdoses is a recent spike in the availability and use of fentanyl, a synthetic opioid 50 times the strength of heroin. Use of the drug was on the rise in 2019, partly from increasingly being laced into other drugs sold to unaware users. Deaths from overdoses increased again in 2020, with many experts citing the Covid-19 pandemic.
The spread of Covid-19 has had a major influence on the upward trend of opioid addictions and resulting overdoses. The pandemic feeds into many situational factors that commonly lead to addiction, such as isolation, unemployment, and trauma. Many users also had difficulties in obtaining treatment for their addictions during the early stages of the pandemic due to shutdowns and strict social isolation policies. Dr. Brendan Salonar of Johns Hopkins Bloomberg School of Public Health says, "It's really one of those things where 2020 turbocharged something that was already wildly out of control."
State and local governments are suing certain pharmaceutical companies, who they consider to be at fault for the high overdose death toll and to recover losses related to the epidemic. Public health departments around the country claim that these companies encouraged opioid prescriptions that were not medically necessary. They also say companies viewed opioids as an easy way to maximize their profits, disregarding the irreparable damage caused to those whose addictions they caused.
These companies claim that they never intentionally caused opioid addictions and should not be held responsible for damages, yet the settlements for a number of these lawsuits suggest otherwise. An example is Johnson & Johnson, which has agreed to pay $230 million to settle a lawsuit brought by the state of New York.
Addiction experts and medical professionals hope the money won in these cases will be used for expanding addiction treatment availability in community clinics and implementing more drug prevention programs. In particular, focus will be directed towards communities of color where drug addiction remains as a major issue. The hope is to reduce the number of future opioid overdoses through public awareness and effective treatment.
[Sources: Centers for Disease Control and Prevention (CDC); Wall Street Journal; The Washington Post]