Dr. Charles Drew Pioneered Methods of Blood Storage and Transfusion that Are Still Saving Lives Today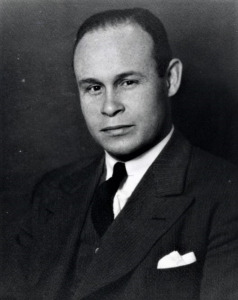 Dr. Charles Drew, known as the Father of Blood Banks, was an African-American surgeon who developed innovative methods to store blood plasma for transfusions and established the first grand-scale blood bank in the United States.
Charles Drew was born in Washington D.C. on June 3, 1904. He was the oldest son in a family of five children. As a youth he was very athletic: in elementary school, he medaled in swimming, while in middle and high school, he played a variety of other sports. In 1922, Drew graduated from Dunbar High School, and later became a student at Amherst College on a sports scholarship, where he starred in football and track.
In 1926, Drew received his bachelor's degree from Amherst College, after which he became a coach and a biology instructor at Morgan State University. Two years later, Drew was accepted into McGill University in Canada. There, he earned membership into the Alpha Omega Alpha medical honor society and also won a neuroanatomy prize for his impressive achievements. He graduated second in his class in 1933, with both Master of Surgery and Doctor of Medicine degrees. During his residency and internship at the Montreal General Hospital and the Royal Victoria Hospital, Drew became intrigued by problems with blood transfusions while studying with Dr. John Beattie. Two years after that, Drew became an instructor at the medical school at Howard University in Washington D.C.
After receiving a Rockefeller Fellowship to study at Columbia University and to train at the Presbyterian Hospital in New York City, Drew continued researching blood with John Scudder. There, Drew created a method to preserve and process blood plasma by drying it, storing it, and then reconstituting it. In 1940, he became the first-ever African-American to earn a doctorate degree from Columbia University for his work with blood banks.
During World War II, Drew led a special effort known as "Blood for Britain," which collected, processed, and shipped blood plasma to wounded soldiers overseas. He gathered about 14,500 pints of blood plasma for the effort from hospitals in New York. Meanwhile, in 1941, working together with the American Red Cross, Drew developed another large blood bank for the United States military.
During Drew's work with the Red Cross, controversy entered his career. He learned that the military first intended to reject blood donated by African Americans, and then decided to segregate their blood, only permitting it to be used for African American patients. Drew reacted with integrity and resigned his post in disgust.
After his resignation, Drew served as chief surgeon at Freedmen's Hospital, taught at Howard University, and also led Howard's department of surgery. Drew's untimely death occurred during a car accident when he was only 45-years-old. At his funeral, the pastor Jerry Moore said that Drew led "a life which crowds into a handful of years' significance, so great, men will never be able to forget it." Drew's work continues to inspire surgeons today.
[Sources: biography.com; Ferris State University]