Harriet Tubman Was an Expert Naturalist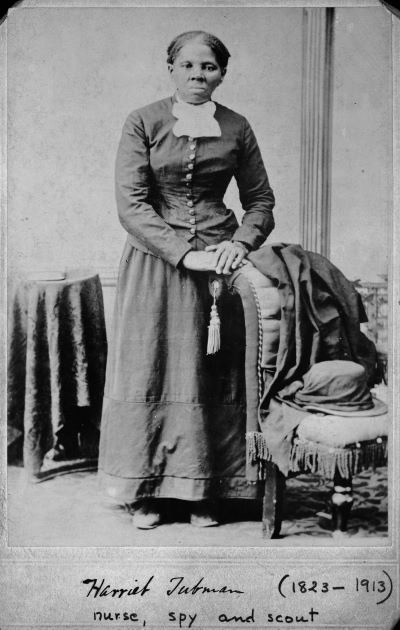 Harriet Tubman was an expert naturalist. The Underground Railroad's most famous conductor used her understanding of geography, wildlife biology, and astronomy to guide people to freedom.
Harriet Tubman was born in Maryland in 1822. At the time, Maryland was considered a border state. While the state didn't have a lot of enslaved people, slavery was allowed there.
Maryland was also a coastal state with many port cities and access to the Atlantic Ocean. Tubman grew up knowing about slavery and was from an area where knowledge of ships and sailing was common. That's how she learned to navigate using the stars in the night sky. She learned these skills from Black shipyard workers and she understood how they used astronomy to navigate.
Tubman also grew up helping her father with farm work. She knew rural areas and was familiar with the natural landscape in Virginia and Maryland. She understood the physical environment she worked in. She was able to use her scouting ability and knowledge to guide people through the long journey to freedom in the north.
In 1868, after the Civil War ended and after American Slaves were officially free, Frederick Douglas wrote a letter to Harriet Tubman. He said "the midnight sky and the silent stars have been the witnesses of your devotion to freedom and of your heroism."
Indeed, Tubman's understanding of how to navigate using the stars helped her plan her journeys. She became a well-known figure along the underground railroad and she was devoted to her work.
Tubman also knew how to find food while she was making her way through the countryside at night. She often traveled North using tree bark for shoe soles. Harriet had such expertise she was able to guide escaped slaves to the north by identifying and using the moss on trees.
She didn't have the ability to read, but her relationship with, nature, science, geography, and the landscape helped her lead the underground railroad.
[Sources: Smithsonian Magazine; Audubon.org; pbs.org]