New Report Exposes "Greenwashing" in the Clothing and Fashion Industries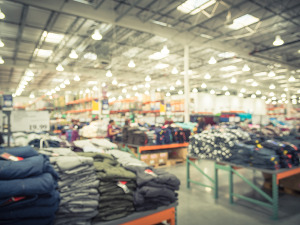 The Changing Market Foundation, an environmental advocacy group, said recently that certification systems claiming meant to check the sustainability practices of fashion companies fall short of public expectations. These practices support greenwashing in the textile industry. Greenwashing is the deliberate concealment of information by a company in order to project an image of environmental stewardship to the public.
One foundation goal is to expose irresponsible corporate practices that create the image of a environment-friendly company. They also want to reduce fossil fuel footprints and pollution caused by plastics. Retailers want to reduce their plastic usage by focusing on common plastics such as hangers, bags, and packaging. But this sometimes overlooks the use of plastics in making the clothing.
The foundation published its most recent report in March. They assessed ten of the best-known firms that conduct long-term fashion certification programs. The study revealed that many programs were primarily focusing on a limited area of the supply chain, rather than addressing wider concerns such as manufacturing.
A certification program included in the report is the New Plastics Initiative of the U.K-based Ellen MacArthur Foundation. This program focuses on Walmart and other corporations and seeks to minimize plastic packaging. However, this foundation does not address plastic or synthetic fibers used in the manufacture of clothes. The foundation has so far ignored the issue of synthetic fibers and the harm caused when they fail to breakdown in the environment.
New Plastics issued a statement indicating they were concentrating their efforts on plastic packaging because it is the single largest application for plastics and contributes significantly to pollution and climate change.
That being the case, the issue of greenwashing is starting to draw public attention. The more waste increases, and the more we rely on fossil fuels, experts say it becomes more difficult to take a systematic, concrete approach to environmental protection.
[Sources: Inside Climate News; Changing Markets Foundation; World Resources Institute; 10001 Ways.com ]