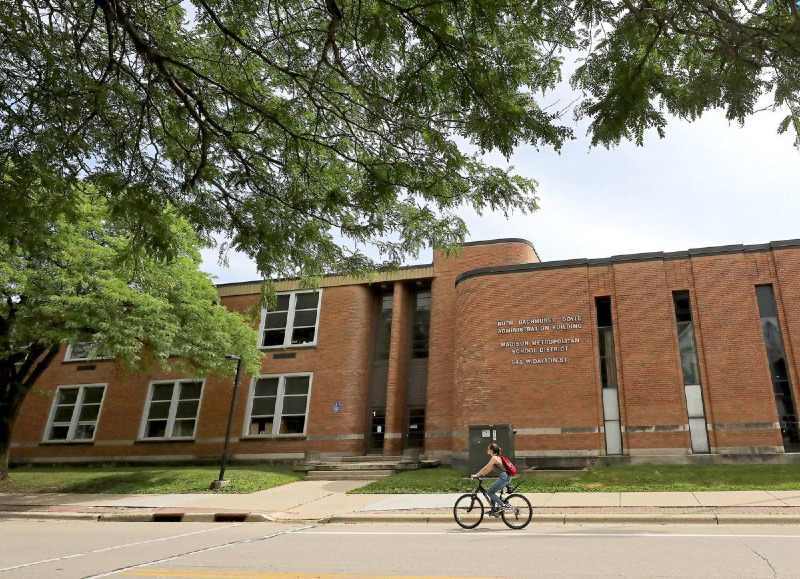 School Staffing Questions Spark Debate in Madison
As inflation and staff shortages continue, it is no surprise that teachers are asking for a raise. And with the district unable to meet a 4.7% wage increase, some teachers are leaving the Madison Metropolitan School District (MMSD).
Madison School District superintendent, Dr. Carlton Jenkins, says it's not a new issue.
Between 2015 and 2019, MMSD's average summer school enrollment was between 4,930 and 5,825 students. However, once COVID-19 happened, the numbers dropped significantly. Between 2020 (when summer school was online) and 2021 (when it was hybrid), enrollment dropped to 3,505 and 3,992 students, respectively.
On June 1, MMSD sent out an email stating that due to "unanticipated staffing challenges," about 17 percent of students ( 700 students) who enrolled for summer school would not be able to attend. Tim LeMonds, a district spokesperson, said that an estimated 3,420 students were enrolled in summer school. He also explained that in order to accommodate those extra 700 students, the district would need about 100 more staff members.
The Madison Teachers Inc. (MTI) President, Micheal Jones, stated that the union has been concerned about a pay decrease as early as January.
About summer staffing shortages, Jones said in an email, "MMSD's staff have spent 2+ years going above and beyond for our scholars, much to the detriment of our physical and emotional health," and that their "cups are empty and [they] need time to replenish them for the fall."
MTI requested a 4.7 percent cost of living adjustment for all workers in MMSD— an increase of $5 per hour—for educational and security assistants, an increase in pay for substitute teachers, and step increases on teacher salary contracts. However, in the preliminary budget that MMSD released, they only had a three percent wage adjustment.
Jennifer Greenwald, a teacher who has worked in the district for over two decades and an MTI member, resigned after this last school year. Greenwald stated that "Inflation exceeds that 4.7 percent," and "to me, it doesn't feel like MTI is asking for anything outrageous, right? They're asking for this agreed upon cost-of-living adjustment that would keep salaries at pace with inflation."
For context, the U.S. Department of Labor, as of June 2022, stated that the annual inflation rate in the U.S. is 9.1 percent.
LeMonds says, "The fiscal reality here is that we are dealing with a regressive state budget—one that really left school districts across the state scrambling to figure out how to budget this year."
He explained that there are alternatives within the preliminary budget to compensate for the difference between the pay proposals. Some of those alternatives, where competitive steps and lanes increase, will be derived from the tenure and experience of the worker. LeMonds continued, "It's the largest base wage increase the school district has ever provided."
Despite this, Jones believes that the three percent increase is not enough and might worsen the staff shortage.
"It's a little bit of a slap in the face to see the district take on more money and at the same time out of a different side of their mouth, say we don't have the money to pay our employees the way we value them," Jones said.
In an August 19 article in The Capital Times, education reporter Scott Girard projected 'about 135' teaching openings at MMSD this fall. MMSD officials said they were "in the process of creating a proactive plan" to support schools through substituting and that central office staff might have to fill in.
It's clear that there is an ongoing shortage of workers in many industries, and MMSD is no exception. There is no clear indication of when the gap will close, but things could still change because preliminary budgets are not final budgets. The proposed final budget will be voted on at the October 17th School Board meeting.
[Sources: Madison.com; The Capital Times; WKOW.com; Image Credit: John Hart]