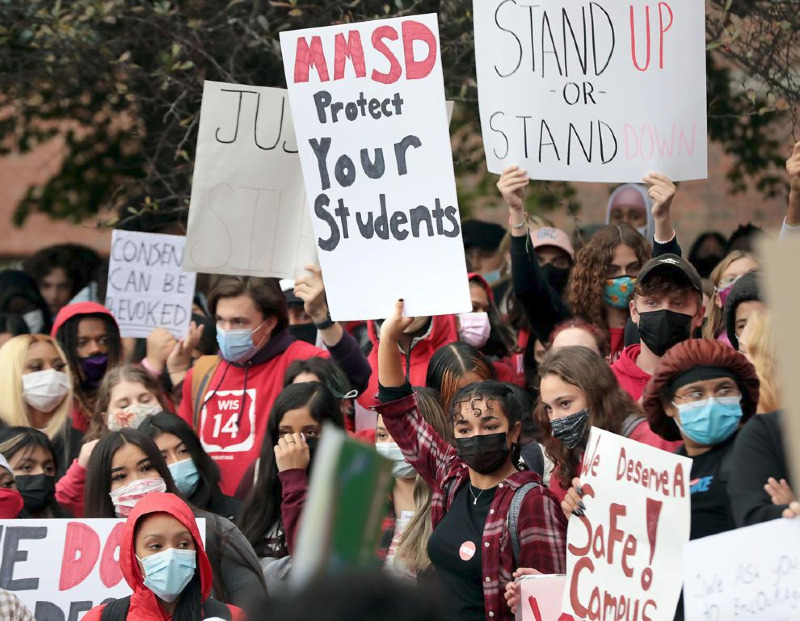 Journalists Criticize Madison School District Handling of Open Records
The second largest school district in Wisconsin, Madison Metropolitan School District (MMSD), which houses 52 schools and over 27,000 students, has been a hot topic of discussion in recent months. And not for good reasons.
In recent news reports, many members of the Madison community have come forward with stories about how MMSD hasn't properly responded to open records requests. Specifically, journalists and community members who have submitted open records requests have yet to receive access to those public documents.
NBC15 Investigates has waited months for requested data. On the 9th of March 2022, they sent an email to MMSD filing an open records request. This request related to student conflicts at Madison East High School, student-led walkouts, and the subsequent reassignment of East's principal to the central office.
NBC 15 was also curious why the principal had three different jobs in less than a year. The MMSD response took two months. The eventual email response from MMSD stated that they couldn't get answers for their request yet, because there was a "high volume of requests".
Then six months passed, NBC15 Investigates had yet to receive a response.
Open records advocates like Tom Kamenick, a Wisconsin open records attorney, and Bill Lueders of Wisconsin's Freedom of Information Council were quoted in several recent news stories.
"I've taken a look at your request, and they're minimal. That's the kind of request that can be done in literally an hour or two of work. The only reason it would ever take this long is they're not making this a priority," Kamenick said about NBC 15 open records request.
In other words, Kamenick believes it is ridiculous that the request hasn't received a response for six months. Lueders stated, "The school district has an obligation to provide records as soon as practicable and without delay. I don't think it's meeting that obligation."
MMSD has been slow to respond to other records requests, including one that went unanswered for 164 days, and another that went unanswered for 99 days.
NBC15 Investigates aren't the only ones experiencing slow open records responses. Bryan C. Esch filed an open records request in December of 2021. The goal of his request was to determine whether there was any discussion between the Memorial High School Athletic Director and the West High School Athletic Director about Cameron Fane's eligibility to play football in 2021. He was a student on the Edgewood Football team, the team was eventually told by the WIAA they had to forfeit their season after Fane was ruled ineligible.
In February of 2022, Esch received a response from the district stating that they couldn't release some of the information due to Fane being a student, and they appreciated his patience. For the next four months, Esch continuously emailed the district asking for his request to be fulfilled, yet it never was. Thin on patience, he notified the district of legal action June 29. Esche has since filed a lawsuit on the basis that MMSD "violated" Wisconsin open records law.
MMSD has stated a number of reasons why records have taken so long. Tim LeMonds, MMSD's spokesperson, has told reporters the district has received around 80 open records requests. He also cites staff shortages, which cause the district to focus on other priorities like instruction.
"MMSD is providing its best effort to prioritize and allocate the resources necessary to continue to provide rigorous instruction and learning for our scholars," LeMonds said.
LeMonds also said that there is only one employee in the district that's dedicated to handling open records.
MMSDs handling of open records continues to cause controversy in the Madison community. Transparency advocates and open government watchdogs say Wisconsin's open records laws protect the public's right to know.
[Sources: NBC15.com; Madison.com; Wisconsin State Journal; The Capital Times; Image Credits: John Hart/Wisconsin State Journal]]