Student Proficiency in Math and Reading
Falls below 40% in Wisconsin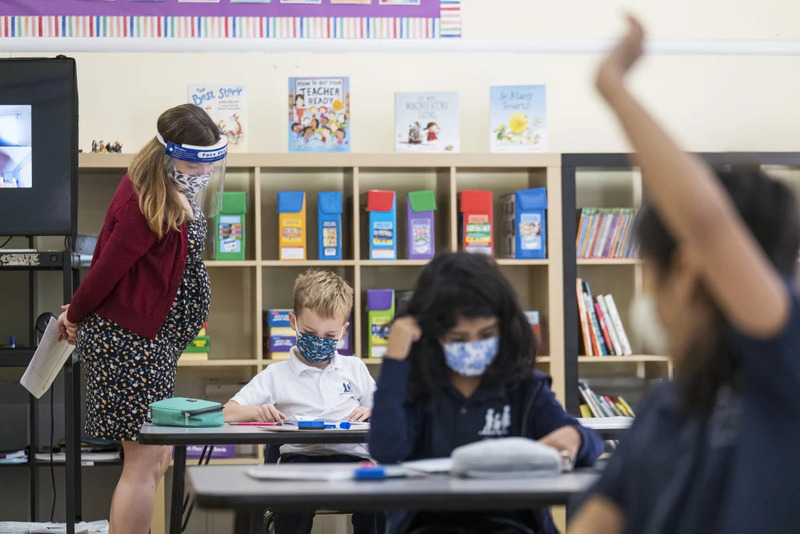 During the 2020-21 school year, less than a third of Wisconsin youth were rated as proficient in both math and language arts on the Forward Exam. This was the first testing cycle since the exam was implemented in the 2015-2016 school year where student proficiency levels fell below 40 percent.
Much of this decline can be attributed to the Covid-19 pandemic, which moved students to an online learning environment. Adapting to remote learning proved difficult for many students. But these adjustments tended to have a greater impact on lower income students. Also, some students have less access to resources such as tutoring, reliable internet, and library-quality work environment. Even with $2.6 billion for federal Covid relief funding allocated to education, these disparities have proved persistent.
Proficiency rates in Wisconsin are largely determined through the Forward Exam, which tests whether students understand the material for their grade level. Wisconsin standards are aligned with the the National Assessment of Educational Progress, a national test that assesses student performance.
The Wisconsin Department of Public Instruction describes a basic rating as a student who "demonstrates some academic knowledge and skills tested on the statewide standardized test," whereas a student who tests below basic is one who "demonstrates little academic knowledge and skills tested on the statewide standardized test." In 2021, approximately 53 percent of students tested at the basic or below basic level, demonstrating stark learning disparities in Wisconsin.
Since the Covid-19 pandemic began, more parents are choosing to opt their children out of the Forward Exam. Participation in the test has fallen from above 95 percent of students to around 84 percent. However, even taking the lower participation rate of students into consideration, proficiency rates have not only decreased greatly in Wisconsin, but are continuing on a negative trajectory.
Unless adjustments are made to the current educational system in response to these pandemic learning losses, such patterns will result in a continuing cycle of undereducating(sp) Wisconsin youth.
[Source: Wausau Daily Herald, Milwaukee Journal-Sentinel, Wisconsin DPI]