How Schools in Dane County Address Staffing Shortages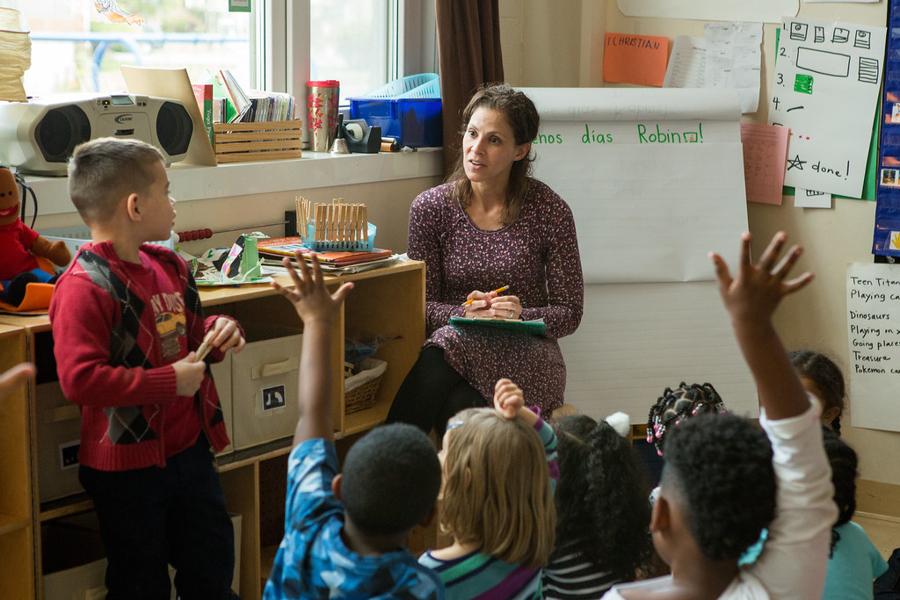 In August of 2022, just before the school year started, many schools in Dane County were still trying to fill job openings. At the time, there were about 650 open positions for teachers, support staff, and administrators across twelve Dane County school districts.
The Madison Metropolitan School District (MMSD)—the second largest school district in Wisconsin, serving over 27,000 students in 52 schools—welcomed over 400 new educators after facing its largest staff shortage since 2017.
In early August, MMSD had 571 vacancies. That number went down to 135 by August 19 as the district had managed to recruit 436 educators. Data presented to the Madison School Board said, between May and July of this year, there were about 426 separations and 94 recruitments in MMSD.
According to Tim LeMonds, spokesperson for the district, the open positions result from the "state Legislature's refusal to appropriately fund schools, combined with historical trends of declining participation in teacher education." This has brought "unprecedented staffing pressures for school districts in the Badger State," LeMonds said.
An August article by Kelly Vazquez in Simpson Street Free Press reported that at the beginning of negotiations in May, Madison Teachers Inc. (MTI) "requested a 4.7 percent cost of living adjustment for all workers in MMSD—an increase of $5 per hour—for educational and security assistants, an increase in pay for substitute teachers, and step increases on teacher salary contracts."
Across Wisconsin, multiple other large and mid-size districts approved 4.7 percent increases—the maximum increase allowed under Wisconsin Law. However, MMSD's preliminary budget released in July only had a three percent wage adjustment, just over half of what MTI had requested.
"We're going to be planning for a school year knowing we're going to be down staffing-wise with no discernable plan by the district to increase hiring," Michael Jones, MTI president, said at the time. "We're going to have to make some tough decisions on our end."
One of Dane County's smallest school districts, the Marshall School District with about 950 students, only had three vacant positions at the start of August. The district's superintendent Dan Grady said this was not unusual, but low interest and scarcity of applicants make it harder to fill positions.
Some districts have turned to emergency teaching licenses, the use of which have increased significantly in Wisconsin during the past decade. These licenses allow individuals with a bachelor's degree who have not completed a teacher training program to teach. They can also be given to teachers or staff members who were initially licensed to work in a different area or discipline.
During the 2012-2013 school year, about 1,100 emergency licenses were issued in Wisconsin. That number almost tripled by the start of the 2019-2020 school year and increased to 3,942 during the COVID-19 pandemic in the 2020-2021 school year.
In Madison, school officials said in August that the district managed to recruit 269 qualified substitute teachers and that the district hopes at least some of those teachers convert to full-time positions.
In addition, Gov. Tony Evers recently announced that he is directing $90 million in federal COVID-19 relief funding to K-12 education initiatives. In an August 3 press conference at Aldo Leopold Elementary School in Madison, Evers said about $75 million dollars will be sent to school districts on a per-pupil basis and that the funds can be used to address staffing shortages.
The Madison School Board is expected to vote on a final budget this fall.
[Sources: The Capital Times; Isthmus; Madison.com; SSFP Archives]