A Reflection on Kobe Bryant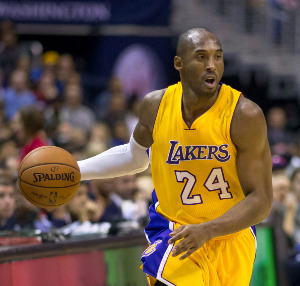 Kobe Bryant died on January 26th, 2020. It's been a little over two years and I've realized it's still hard to believe. Not just because Kobe was among the greatest of all time (GOAT) in basketball. Kobe was also an iconic figure in modern sports and in our country.
Kobe Bryant was bigger than sports. His untimely death in 2020 stopped the world like nothing we've seen in decades. It stopped the world for at least one full day. Many people stopped their schedules and the world of youtube changed for at least 24 hours. Many others basketball fans decided to not upload on that day. This didn't just happen on basketball or sports channels. Traffic on gaming channels slowed noticeably. Even the biggest news reporting channel on bodybuilding went all-Kobe all the time for at least two days.
Suffice to say Kobe was not supposed to die.
At least not at age 41, and not in a helicopter accident that involved his daughter and her friends. No, Kobe was supposed to get inducted in the Hall of Fame and be there to give an inspiring speech. Kobe was supposed to help his daughter improve the WNBA. Kobe was supposed to die of old age after a long and fulfilling life. Kobe was not supposed to die. Not like that.
I believe Kobe was in the upper echelon of sports personalities, comparable to Michael Jordan. He had an aura and a way about him. When you saw Kobe, it was like something wasn't real; he was almost mythical. His killer mamba instincts made him constantly exciting on the floor. And his magnetic personality made his press conferences must-watch TV.
Some may say his career numbers don't support Kobe as the GOAT. But a quote from a small TV show about basketball and life (One Tree Hill) once said, "Numbers are funny. They can measure you, time you, and analyze you all they want, but they all know what really matters is how you play the game….You ever hear the expression you can't measure heart? Well, the truth is they can't measure any of it: heart… want… need…. You can't measure a dream."
I believe this logic applied to Kobe Bryant every damn time he stepped on the court. He wanted to be the best and I know for a fact that he wanted to go down as the undisputed greatest of all time. He wanted to not just catch MJ, but beat him.
Hell, he didn't even want Lebron to be mentioned with him. But it wasn't personal; he just wanted to be the best ever. Many players say they want to be the GOAT, but Kobe truly meant it. And he gave it his all.
When I was in middle school, I used to argue with my friends about why I considered Kobe Bryant to be the GOAT. At that time, I really didn't care what anyone told me. I defended my position because that's what I believed. It didn't matter to me, at least not when I was in middle school, if it wasn't the truth to everyone. It was true to me and it remains so today.
My reasoning was, and is, grounded in evidence and personal observation. Whenever basketball fans heard Kobe speak, they would just stop and listen. He knew the game like the back of his hand and his words were always riveting. He was intelligent and driven and paid attention to even the smallest detail.
Kobe Bryant also accomplished a lot outside of basketball. He won an Oscar and was influential among young people. He was highly respected, and on his way to even more success in his second career when fate stepped in and took his life.
On January 26th of 2020, I was at the Happy Wok restaurant next to where I work and on my lunch break. I was with my now fiancé enjoying the day. My phone pings me and the headline reads "Kobe Bryant DEAD at 41 in a helicopter crash." My heart sank and I stopped eating. I was shaking when I went outside. And tears came down from my eyes. I almost sobbed uncontrollably--by myself outside of Happy Wok. I couldn't understand why. But after some reflection, I can definitely say it felt like someone I knew personally for years had just died.
This is what I mean when I say Kobe Bryant wasn't supposed to die. Not yet. He accomplished much in 41 years. He pursued his dreams with great energy and passion. And he was just getting started.
Many people who follow basketball say there will never be another Michael Jordan. Well, I say look at all the things Kobe Bryant accomplished. Kobe "Bean" Bryant, posted an 81 point game and won five NBA championships. He was an 18-time All Star, scored 33,000 points, and accumulated multiple MVP awards. Kobe Bryant is to me the Greatest of All time--the GOAT.
And if you don't agree, well that's alright too.