The Life of World Famous Soccer Player Cristiano Ronaldo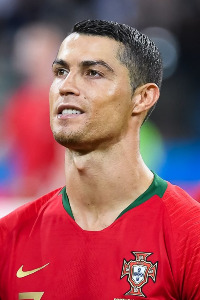 Many people think that the best soccer player of all time is Lionel Messi while others think it is Cristiano Ronaldo. For many people, it is hard to accept that Ronaldo is better than Messi.
Ronaldo is the best player in the Champions League, with 133 goals, scoring 783 goals in total. He is best known for dribbling and scoring goals. Messi and Ronaldo have always been rivals, but we have to keep in mind that when Messi is outside of his team Barcelona, he is not the same player.
In the year 2021, Messi was only able to give one title to Argentina. On the other hand, Ronaldo has demonstrated he can adjust in any team. Ronaldo is an expert at breaking records and making new ones. Not only has he won titles with Real Madrid, but also with Manchester United and Juventus.
Unlike Messi, Ronaldo won the most important title with his selection in the 2016 European Championship. Additionally, Ronaldo has won the FIFA"The Best"award twice.
He is the most respected player from the past edition of Champions League and of course, the Portugues player is used to winning the team over. He is fundamental in decisive matches on many occasions and he has also qualified for the Italian Juventus.
Ronaldo has earned important titles in Portugal and has won important games. In Eurocup 2016, Ronaldo helped Portugal win while being injured. He supported his team from the bench where he acted like a coach. Up to now, he has earned many achievements with Manchester United, Real Madrid, Lisboa Sporting, Portugal, and Juventus.
There is not a doubt that while Ronaldo continues with Juventus, he will break more records and win more competitions.
[Source: Juanfutbol.com]