AP Classes: Beneficial or Harmful?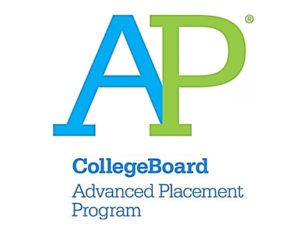 A growing debate in today's education system concerns the idea of Advance Placement (AP) courses and whether they are actually beneficial to students or simply funding College Board, the organization that founded the AP system, at the expense of student learning.
During the time I was enrolled in my AP courses, I never saw their benefits. I was constantly stressed over content and preparing for exams. It was not until recently that I discovered the importance of those AP courses. They helped me improve my study habits, prepared me for college-level work, and provided me with skills to be successful in multiple outlets of my life.
According to an article titled "Our schools will get rid of AP courses. Here's Why," The Washington Post highlighted how the initiation of AP courses in the early 1950's came as a way to hasten college graduation by providing students with rigorous material and initial credit prior to the start of their college careers. However, recent data indicates that despite taking these courses, few students actually graduate in less than four years or stay aligned on a four year track. This raises the question: are AP courses actually helpful to students, considering that the initial rationale for providing these courses isn't completely valid?
In highschool, I took a total of three AP classes, all of which were experienced during my senior year. These courses were: AP Spanish Language and Culture, AP Calculus AB, and AP Chemistry. Following my completion of these three courses, I took their respective AP tests around May of 2019. I took an additional AP test in English Language and Composition despite never taking the actual class (my school did not offer those classes).
Study Habits
AP courses prepared me for college beyond providing me with initial credits into the college system. One way in particular was in developing my studying habits. Everyday, I was tasked with doing homework or intense note taking in all my AP courses. Though at times it was a lot of work that cost me valuable hours of sleep or time spent with my loved ones, the work I performed was beneficial as I learned how to annotate wisely, read critically, and write efficiently and effectively throughout the studying process. Now that I'm in college, I know how to study effectively and feel mentally prepared when presented with heavy content and workload. I have developed healthy habits of studying, decreasing my levels of stress and discouraging procrastination in the process.
College-level Work
In addition to developing my studying habits, my participation in AP courses has greatly prepared me for college level courses and impacted my success. As a student at UW-Madison, I am particularly grateful for taking AP Chemistry my senior year of highschool since general chemistry courses at the university level tend to work at an accelerated pace and have a "weed out" reputation, which means that the majority of the class fails. Most of the content covered in my AP Chemistry class are reflected throughout my instruction at the university level; the only difference is, in college, topics are covered in less detail during class and students are expected to learn most content by themselves or to seek outside resources for support. However, since I took AP Chemistry, my general chemistry course at UW-Madison hasn't been extremely difficult, rather, most of the units have felt like review content or adjusted critical thinking from my prior knowledge. For example, on the first day of class when my instructor gave an overview of the syllabus, I easily recognized topics such as stoichiometry, thermochemistry, and ideal gas laws due to studying these units in the past. This is not to say that everyone has this experience, in fact, some of my peers who similarly took AP Chemistry in highschool still find college level chemistry extremely difficult and new. Despite this, I still personally suggest students to take advantage of AP courses like AP Chemistry because they allow exposure to content covered at the college level and give a general background in knowledge for students to improve later on.
Personal Development
Along with helping me adjust to my college course work, the content and skills I learned from my AP courses have been transferable to multiple outlets of my life. Specifically, my knowledge gained from taking AP Spanish Language and Composition exposed me to different cultures and traditions across Latin America and now, I am able to effectively communicate to different people and connect with their cultures while I'm on campus. I particularly enjoy spending time at UW's Multicultural Student Center where I've participated in events such as Latin Night or Filipino American Student Organization (FASO) dinner. Additionally, since most of AP Spanish Language and Composition required dialogue and conversation evaluations, I feel more confident in how I present myself professionally and in a community setting. Now when I do interviews or presentations I always think about the audience and people who will value my ideas or message. I consider the backgrounds and perspectives they may hold and know how to communicate in a way that strengthens understanding. By taking a simple class like AP Spanish Language and Composition, I have been able to apply various skills into the real world and succeed in the process.
Ultimately, by challenging myself to take on AP courses, I have developed and strengthened skills that assist me at the college level. From AP Chemistry to AP Spanish, my participation in these rigorous classes made me a more well-rounded student and individual, demonstrating the benefits of these courses in shaping the success of young scholars.