Simpson Street Free Press (SSFP) students produce and publish content on various media platforms. They write and read extensively. They explore across the curriculum and investigate core subject areas (history, science, the arts). Then they write and publish. Lesson plans focus on practical skills, project-based learning, and literacy. Methods include invention strategies, close reading, drafting, and vocabulary. We preach clear, concise writing. We believe learning happens, in large measure, during the revision process. Multiple rounds of editing are required during each assignment. Assignments grow in complexity with age and ability. Academic confidence builds quickly. Students learn to never hand in a first draft.
"Writing and literacy are areas where out-of-school programs can have the most impact."-- The National Partnership for Quality After-school Learning
We publish student newspapers on multiple platforms.Students begin as early as third grade. SSFP graduates, now in college, serve as editors. High school students take on leadership roles. Middle school writers focus on science, history, geography, and books. All students read and write extensively. Experienced volunteers provide expert assistance. Publishing written work by local student writers provides incentive all around. Local kids, local schools, retired teachers and journalists, public libraries and young student leaders draw on each other's skills and abilities.
"Avid readers of all backgrounds are higher achievers than students who seldom read; indeed the achievement gap between white students and students of color disappears when both read widely and passionately"-- The Life-Enhancing Benefits in Out-of-School Programs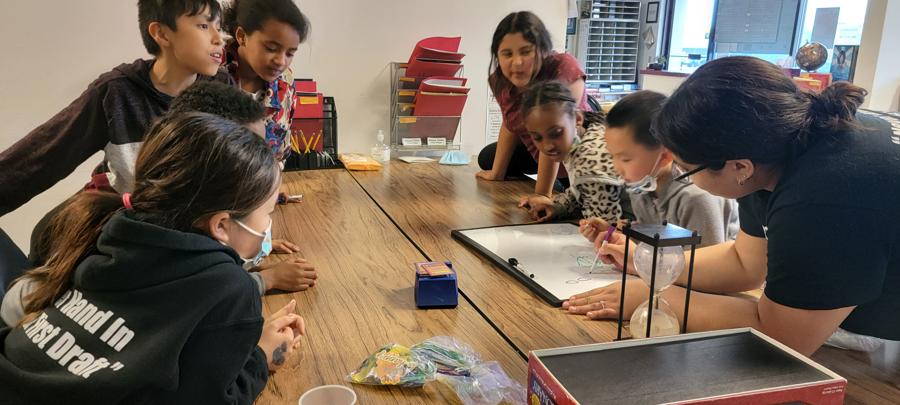 Since 1998, SSFP has operated a network of youth book clubs for students in grades 3-9.SSFP has 24 years of experience organizing after-school and summer programming that addresses literacy and connects to the school day. It is our core competency. We find creative ways to engage kids in learning. SSFP continues to develop lesson plans arranged around books authored for this age group. These lesson plans are permanent assets. Many are books young people will commonly encounter at school. There are waiting lists at all five SSFP publications, so our book clubs help us accommodate wait-listed students. Various "literacy partnership" programs provide leadership opportunities for older SSFP students. Our peer-to-peer formula breeds academic self-confidence. We teach the beauty of read-for-pleasure and the joy of lifelong learning.
"The size of children's vocabularies, reading comprehension, and verbal skills are directly related to the quantity of text they read. Because children are typically given little time for reading in school, reading during out-of-school time is the primary way to increase the amount of reading children do, hence building their reading competence"-- Cunningham and Stanovich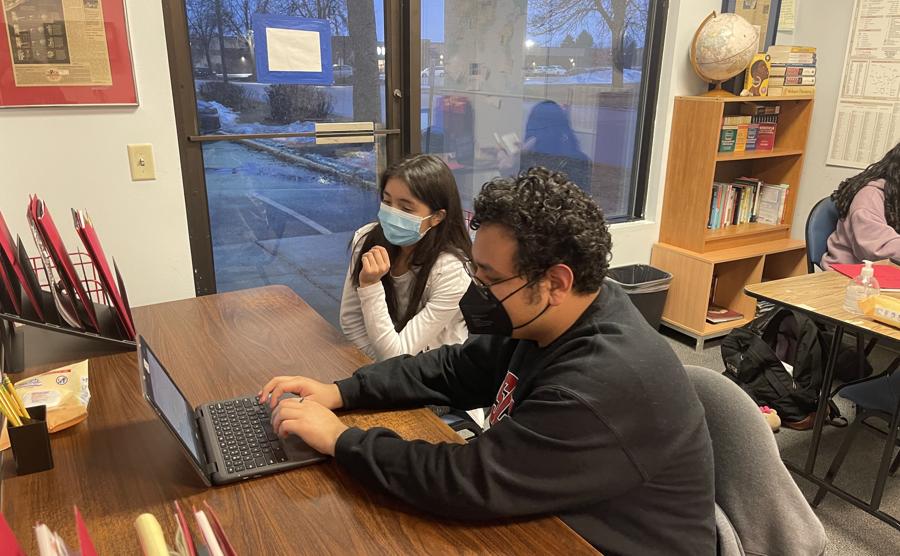 SSFP is a lean, efficient, neighborhood-based non-profit. We focus all resources at the front lines – with kids. Our only paid employees are former SSFP students, now in college, who work as editors and book club coordinators. Lesson Plans are expertly designed to spark achievement and engage young people in civic life. In turn, our coverage of science, technology, college planning and career news draws in young readers. Publishing is central to our overall approach, and a good example of the SSFP multiple outcomes strategy. Students work in authentic newsrooms atmosphere and practice transferable of academic strategies. They learn solid job skills. In turn, they influence their peers in very positive ways. The SSFP approach to after-school instruction cements local partnerships and expands successful local models. SSFP now serves more students, operates at more sites, and works with more schools than ever before. Our plan is simple: as we expand we replicate what works.
"SSFP is a program deserving of support. They have a talented staff, a proven curriculum, and dedicated base of volunteer teachers and editors. But the final proof of the quality of the program is the students. They love the program and achieve great things when they go off into the post-SSFP world. -- Hemant Shah, Professor and Director, School of Journalism and Mass Communication, UW Madison
SSFP curriculum has won dozens of prestigious awards. We believe that when challenged, kids buy in and respond. We believe that actively engaged local young people are valuable assets in any achievement gap fight. SSFP methods are based on evidence and data. We closely follow UW-Madison and other national research. We develop and deploy literacy-based curriculum. The President's Committee for the Arts and Humanities says SSFP "is pioneering new and innovative ways to apply integrated curriculum in after-school settings." The National Partnership for Quality After-school Learning says, "Writing and literacy are areas where out-of-school time programs can have the most impact." Publishing is a proud tradition at SSFP. And we create valuable community assets. SSFP products reflect integrated, core subject curriculum deftly applied in OST settings. Our concepts are dynamic. SSFP is expanding in new and exciting directions.
Read Our Latest Annual Report Here