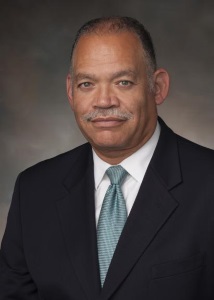 Madison Community Foundation (MCF) is a local charitable organization that creates grants for meaningful local initiatives. Madison College president Dr. Jack Daniels recently joined 16 other community leaders on the MCF Board of Governors.
Dr. Daniels has lived in Madison for three years and has more than 30 years of higher education experience, including working at technical schools and graduate schools. His resume includes skill-sets like master planning, economic development, and community engagement.
Dr. Daniels recently announced the "South Madison Initiative." The Initiative, first presented at a community forum at Villager Park Mall, focuses on helping improve access for south Madison community members to higher education. At the forum, Dr. Daniels also outlined what he calls the Madison Promise—a framework providing tuition to high school graduates unable to pay for post-secondary education.
In light of an increase in "middle skill" level jobs— jobs that need employees with a higher level of education than high school, but not necessarily a bachelor's degree—the South Madison Initiative could help bridge the skills gap for individuals lacking access to higher education.
"What we're looking at is how we enhance and expand the services we offer to that community that re-connects the college and community and increases education opportunities, economic development and quality of life," said Dr. Daniels to the Madison Community Foundation blog. "This area of south Madison is a community of great need and I think it's important for is to play a role in addressing those needs," he added.
Simpson Street Free Press staff support Dr. Daniels and the South Madison Initiative. We think this proposal shows vision, and we think a larger Madison College presence in south Madison will benefit all of Dane County.
[Source: Madison Community Foundation]