A Message From Our Board President
by Mike Ivey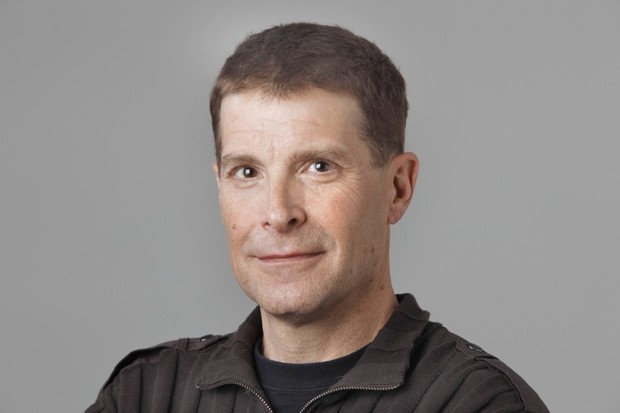 Like many of you, I am a longtime supporter of Simpson Street Free Press. And like so many Friends of SSFP, I am proud of what we accomplish. We deliver award-winning academic programs that meet and exceed professional standards for excellence. SSFP curriculum directly addresses Dane County's most glaring disparity: unacceptable gaps in student achievement.
SSFP began publishing in 1992. In those early days it was 15 kids and a few sharp pencils in the back room at Broadway-Simpson Neighborhood Center. SSFP is still based here. But today's SSFP student reporters come from all over Dane County. Currently, our students represent 7 high schools, 9 middle schools, and 4 elementary schools. There are waiting lists at all five SSFP publications. Our book clubs and online book discussions allow wait-listed students to get started with SSFP. We work with teachers and schools, UW-Madison Cooperative Children's Book Center, and with local libraries.
At SSFP the term 'literacy' does not mean exclusively reading and writing. In the 21st century literacy connotes an intense knowledge of any particular field of interest. Students who learn financial literacy manage savings and plan for college. Young people who study science and math are STEM literate. SSFP develops literacy-based curriculum. Our approach is integrated, core subject curriculum deftly applied in after-school settings. The National Partnership for Quality After-school Learning says, "Writing and literacy are areas where out-of-school programs can have the most impact." The President's Committee for the Arts and Humanities says SSFP "is pioneering new and innovative ways to apply integrated curriculum in after-school settings." SSFP students use writing and media to engage and encourage peers. In the process they become successful, college-bound students.
Years of steady growth demonstrate stability and scalability. SSFP uses the term "multi-mission" to explain our approach to academics. For us writing and literacy are portals – practical tools that lead to better school performance. As our name suggests, journalism is a great way to foster curious young people. We also publish newspapers. So, we accomplish multiple goals. SSFP students inspire their peers. Their published work is widely respected.
SSFP-style methods are spreading. We are expanding and taking on as many students as we can. Nationally, new research demonstrates them powerful affect of high-quality literacy training applied during out-of-school time. Jim Kramer and his parent/teacher advisory committee continue to develop award-winning curriculum. Jim has assembled a dedicated team. Because SSFP hires its own graduates as teachers and editors, we grow our own (very skilled) after-school instructors. They work in the neighborhoods where they grew up, using lesson plans they've mastered. Experienced volunteers provide robust assistance. All this makes SSFP an incubator and laboratory. SSFP continues to be Madison's most effective professional pipeline for young people of color. Our staff is nothing if not innovative. They continue to pioneer methods that really do bridge achievement gaps. They operate Dane County's first full-time academic achievement youth center.
SSFP rarely asks for monetary support. Although well known, and with ever-expanding readership, we remain a relatively small organization. We don't hold fundraisers or employ a development department. All resources are deployed at the front lines with students. All SSFP employees work directly with kids. So, contributions through Friends of SSFP is crucial. We won't send you constant requests. Rather we ask that you maintain your membership in our Friends group. Read our publications and encourage young people to read. You can donate online or send a donation through the mail. Together we will spark achievement in tangible, concrete ways.
Thank you for your support.

Mike Ivey
Board President