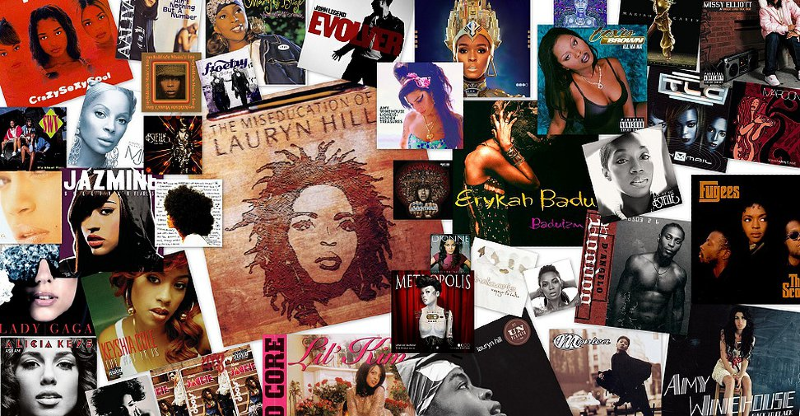 The Origins and History of R&B Music
by Aissata Bah, age 12
Rhythm and Blues (R&B) is a musical genre that has a lot of important history and began in the mid-twentieth century. It is a genre that grew from the difficulties of young Black people. As told by Mark Puryear, curator for the 2011 Folklife Festival, "It tells a complex story of many strands and experiences."
Originating in the 1940s, R&B was sparked by the Great Migration, a huge migration of African Americans moving to Northern, Midwestern and Western states, and the Civil Rights Movement. Primarily originating from inner-city ghettos or urban communities like Chicago, Los Angeles, New York, Memphis, and Detroit, R&B began to expand. The term for R&B was originally African American music but started to change its meaning over time. It has many different forms and had grabbed the attention among wide youth audiences after war periods and helped contribute to less racial division. For example, Elvis Presley had covered an R&B song to present to a white audience. The reason was to bring both audiences from different backgrounds together.
In 1959, an american cooperation, Motown, had become one of the most successful Black-owned influential independent recording companies. It was founded by Berry Gordy Jr. in Detroit, Michigan. Once he had recorded for a group, he started the Motown Records. By the late 1950s there had been two other Black owned record companies that were really successful. Peacock Records, emerged in Houston, Texas by Don Robey. Then Vee Jay Records, formed in Chicago by Vivian Carter Bracken, James Bracken, and Calvin Carter. Due to Black radios becoming a force of popular music after World War II, it was possible for black record company owners to market their ware. Many groups or singers, especially girl groups went to Motown for recordings like, The Miracles, Marvin Gaye, Stevie Wonder, Temptations, Martha and the Vandellas, The Marvelettes, Four Tops, The Contours, The Supremes, Jackson 5 and even more.
R&B today has evolved from how it was 50 years ago with different vocals, instruments, ect. Today, people understand more about the origins of R&B, a music that developed from after World War II. It contains pop, gospel, blues, and jazz. Now it's really known as contemporary R&B, which contains pop, soul, funk, disco, hip hop, and electronic music. Artists like SZA can be neo-soul and artists like Frank Ocean are experimental R&B.
The genre is a non-monolithic type of music. It comes from the deep expressive history of African-American culture. It is mixed with jump blues, big band swing, gospel, boogie, blues, and more. R&B has a deep history and will continue to evolve with time. As this music changes, it is important to learn about its history and continue to appreciate its expanding forms of expression.
[Sources: britannica.com; smithsonian; library of congress; Image Credit:thriveindie.com]