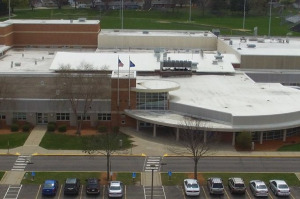 Due to its abundance of fertile land and natural resources, the United States was always destined to be a leading agricultural nation, and as time passes, the value of farming continues to increase. According to the American Farm Bureau Federation, in the United States, about 15% of the workforce is employed in agriculture related careers and between 2010 and 2015, and an estimated 54,000 jobs for college graduates were created annually in the agriculture, food, and renewable resources sectors. Considering the importance of agriculture jobs - especially in Wisconsin, the dairy state - encouraging interest in agriculture at MHS could be a valuable and rewarding investment.
To plant the seeds of interest in agriculture, building a school greenhouse would be a productive first step. These glass buildings are impressive because they simplify a daunting task for aspiring gardeners. A greenhouse provides a stable environment for a wide variety of plants all year round and eliminates dependence on weather.
Though one greenhouse may seem trivial or inconsequential, the impact one glass building can have on a school system is considerable. By simply constructing a greenhouse, our school would already have invested in the green industry and created a medium to inspire a new generation of potential garden lovers.
Greenhouses, first and foremost, provide hands on access to cheap and healthy food. Those two words aren't often synonymous. Since 2012, more than 90% of retailers have increased the price of organic produce, according to Consumer Reports. This is unfortunate because organic food has not been exposed to chemical pesticides or antibiotics, supports family farming methods, and is healthier for the Earth's soil and water supplies, according to British Journal of Nutrition.
Unfortunately, higher prices force many people to choose between the healthiest option and the most practical option for their budgets. A greenhouse could serve as an important educational tool to show students how to grow their own produce at home, which not only saves you a trip to the grocery store, but having a garden in your backyard also increases the property value of your home, according to the Toronto Sun.
"We would also have produce readily available that could travel straight from the greenhouse to school lunches", says MSD's Outdoor Education Director Cyndy White, "It would not only teach kids how to grow things, but how to be responsible. Plus it would be environmentally friendly."
However, the educational value of a greenhouse wouldn't be limited to healthy eating. A greenhouse would be a valuable tool for science classes, whether it is used to teach plant diversity, photosynthesis, or cross-pollination for genetics units in biology.
"I germinate seeds and grow plants for labs in all of the classes that I teach - Biology, AP Biology, and Environmental Science," says Ms. Knops, "I've noticed that once students see plants growing, they often want to plant and grow their own. A greenhouse would provide more space to grow plants for labs as well as for students to explore their own horticultural interests."
A greenhouse could also provide a ever changing still life subject for art classes, or an example of a money-making strategy of growing and selling plants for a business class.
"It would cover every single component of academics.", says Ms. White. Whatever the subject, a greenhouse provides a hands-on learning experience that is sure to attract the attention of many students.
However, there are roadblocks in the path towards a school greenhouse. "Concerning a greenhouse on school property, I think the administration is worried about teachers staying and maintaining the greenhouse, especially once the kids are out of school, because it will need to be maintained over the summer. Space is also a big issue on the school grounds, and fees for seeds and equipment that would need to be purchased," says Ms. White.
MHS principal Mr. Finstad agrees: "The issues are cost, as far as not having it in the school budget...and with the additions going on [the building] we've lost a lot of green space on our school property, so I don't know where we would put it. The question would be who would use it, who's in charge of it?"
Though these roadblocks may seem formidable, solutions are not out of reach, and any cost - figuratively or literally - would be payed back once the greenhouse was up and running. Mr. Mahr, a 7th and 8th grade science teacher at Oregon Middle School who has been involved with Oregon's greenhouse project from the start says:
"...as far as educational facilities go, school gardening is no longer a bonus school facility. I consider any school without at least some gardens a school which is behind the times. Any high school without a greenhouse is behind the times, and runs the risk of being considered 'second rate'."
A greenhouse would also be a great starting point for a potential agriculture program at MHS. Dane County has the most acres of land planted for corn and the highest total production in the South Central area of Wisconsin, while our state as a whole is one of the top ten agricultural producers in the nation. Yet, MHS does not have a single agriculture class. Mr. Mahr adds, "Our middle school students enjoy doing activities in the greenhouse and enter our high school excited about the ag classes offered at the high school. All our [agriculture] classes are full or above capacity." Not only would a greenhouse be beneficial on its own, but it would work in tandem with an agricultural program: a long overdue necessity. When asked if he knew why our school did not have an agriculture program, Mr. Finstad said, "I don't know."
In McFarland, we already have a successful community garden which houses our local children's 4-H garden, and the Master Gardener program from the UW-Extension is an excellent resource located nearby. These connections demonstrate the deep agricultural roots that already exist in our town.
By constructing a greenhouse for MHS, our school would be supporting the local agriculture scene, and investing in quality agriculture education for our students. In the words of Audrey Hepburn, "To plant a garden is to believe in tomorrow."