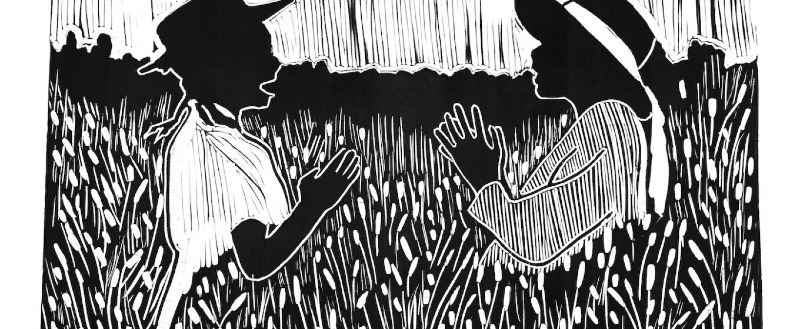 MMoCA Exhibit "Ain't I A Woman?" Opens April 23
by Devika Pal, age 16
The 2022 Wisconsin Triennial exhibit is titled "Ain't I A Women?" The exhibition will open at the Madison Museum of Contemporary Art (MMoCA) on April 23.
This year's Triennial is comprised of artwork from 23 intergenerational Black women artists. It explores the crossroads of race, gender, and underrepresentation in Wisconsin. It will feature a range of art pieces including murals, printmaking, paintings, sculptures, performances, and textiles.
The name Ain't I A Woman? is derived from both a quote from women's rights advocate and abolitionist Sojourner Truth and from the title of a book by author Gloria Jean Watkins, known by the pen name bell hooks, a feminist and University of Wisconsin-Madison alumna. The exhibition's goal is to feature underrepresented Black women in the arts, an industry that has been primarily dominated by white artists.
A few of the artists who are featured include Nakeysha Roberts Washington, the owner of Milwaukee-based publishing platform Genre: Urban Artists; Blanche Brown, a specialist in Art Therapy; and Emily Leach, two-time semifinalist for Dane County's Forward Art Prize.
The Wisconsin Triennial exhibition occurs every three years. Fatima Laster is the first guest-curator in the history of the exhibition. She is also the curator of the 5 Points Art Gallery & Studios in Milwaukee. In a statement released by the museum, Laster described the event to be an "...awe-inspiring and fulfilling learning experience about the prolific practitioners and thinkers, and detractors to the status quo in the arts."
An Opening Celebration for the Ain't I A Woman?" exhibit will be held on April 23 from 5-8 PM at the exhibit site, which is the museum's State Street Gallery.
In addition to the State Street Gallery, the Wisconsin Triennial exhibition uses the building's public lobby area and the museum shop. During opening night events, there will be a performance by artist Nakeysha Roberts Washington, and artist Lilada Gee will read an open letter. Along with the artwork itself, educational programming will be available throughout the run of the show.
[Sources: Madison Museum of Contemporary Art ; The Capital Times ]